Many were impatiently awaiting it, well, it's now done: the Tesla Model 3 2021 is coming and offers a large number of new features, both aesthetically and technically. The changes are already reflected in the company's online configurator.
Since the sinews of war in the electric car market is range, let's mention right away that the improved Model 3 will be able to cover even greater distances than before.
The standard Autonomy Plus rear-wheel drive version goes from 402 to 423 kilometers, while the Long Autonomy all-wheel drive climbs from 518 to 568 kilometers, which is very impressive. Between the two, the Performance version jumps from 481 to 507 kilometers.
Note that these figures are those advanced by Tesla. Neither Natural Resources Canada nor EPA in the United States have released their official ratings yet.
Various modifications make this all possible, including a new heat pump which increases the thermal efficiency of the car. Acceleration times from 0 to 100 km / h are also a tad shorter with the two-engine versions: 4.4 seconds for Long Range and 3.3 seconds for Performance.
Physically, the Tesla Model 3 2021 evolves by adopting new rims, like those of 20 inches called "Überturbine" on the Performance version, a boot with assisted opening and windows with double glass for better insulation of the passenger compartment.
Inside, we notice the new steering wheel in metallic finish as well as the slightly redesigned center console. The auto-dimming rearview mirror is also back and new trims are appearing.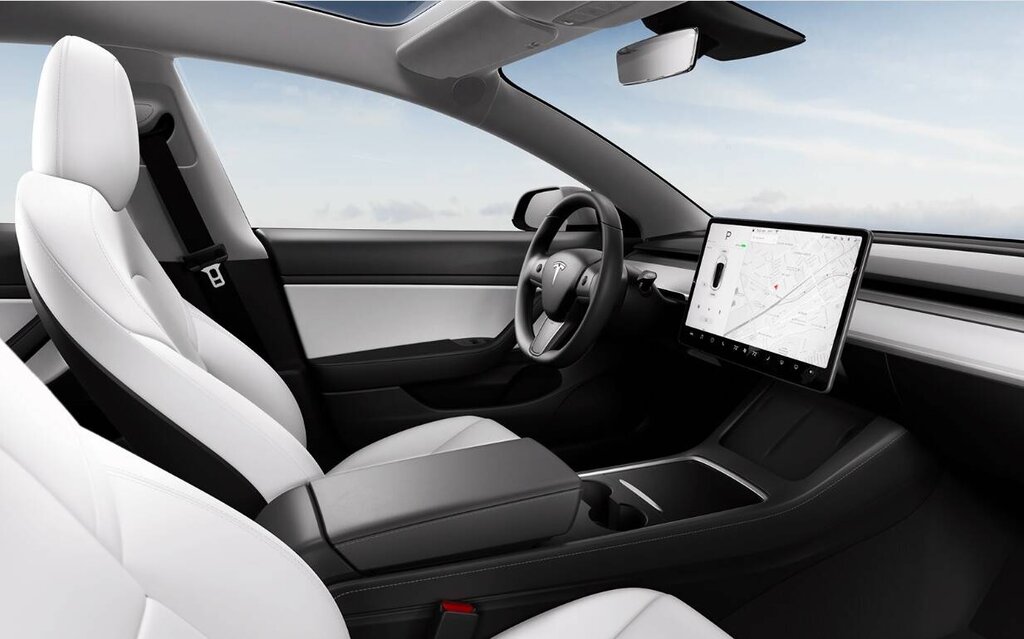 Production of the 2021 Tesla Model 3 has already started at the Fremont, California plant. Canadian pricing remains unchanged for now on Tesla's website, but the company has gotten us used to adjustments along the way, so let's stay tuned.
By the way, if you prefer the Model Y crossover, know that its range is increased for 2021 – from 509 to 525 kilometers in the Long Range version and from 468 to 488 kilometers in the Performance version.
In video: The Tesla Model 3 seen by Antoine Joubert
www.guideautoweb.com