Hydrogen is not the silver bullet that some would have us believe, but from an ecological point of view, it has a lot of advantages over fossil fuels and even conventional electric vehicles.
Knowing the importance that Pope Francis attaches to the fight against climate change, the manufacturer Toyota and the Conference of Catholic Bishops of Japan have recently chosen to give him a copy of the Toyota Mirai as a gift.
This is a kind of car that contrasts drastically with the famous Papemobiles that we usually see – at least those which preceded the arrival of Pope Francis. Since his election in 2013, the latter has sought to move away from large luxury vehicles like Mercedes-Benz in order to reflect the practice of the Church which advocates simplicity and frugality.
The Mirai in question has of course been adapted with a raised platform so that the Pope remains highly visible to the crowd when he moves down the street. A glazed safety cage surrounds said platform, which is capped with a transparent roof nearly 2.7 meters high.
We also note the LED lighting, various golden emblems and the Vatican flags on the front fenders.
By the way, the Toyota Mirai has a range of around 500 kilometers. One wonders if Pope Francis is sincerely happy with his gift or if he would have secretly preferred to wait for the second generation of the Mirai, whose arrival is expected by the end of the year.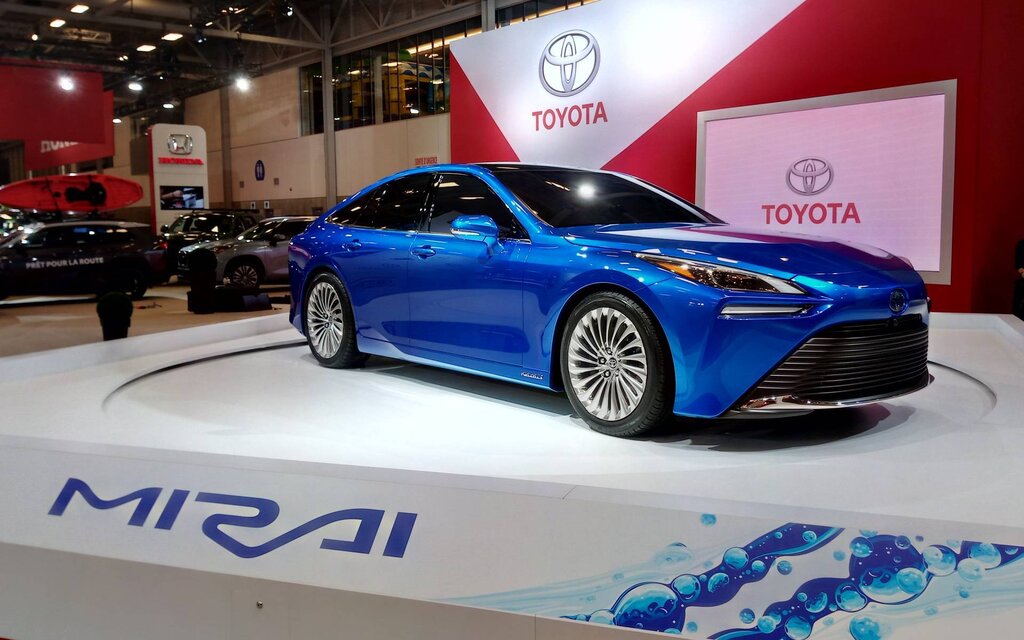 As the concept demonstrates, the design is much more attractive, the new propulsion architecture is stiffer and more dynamic, the performance of the fuel cell system has been improved, and the capacity of the hydrogen tanks has been increased, which will result in a 30% gain in range according to Toyota, which also promises more power and a driving that is both quieter and pleasant.
Amen!
In video: Antoine Joubert presents the Toyota Mirai
www.guideautoweb.com