A few weeks after announcing a series of improvements to the Silverado 1500 for 2021, Chevrolet returns to the charge with its big brother, the Silverado HD. And the towing war continues to escalate, dear friends.
Through changes to the wheels and suspension, engineers increased the truck's capacity to 36,000 pounds – more than five times its own weight.
To get it, you have to opt for a Silverado 3500HD 4×2 dual rear wheels equipped with the Duramax 6.6-liter V8 turbodiesel (445 hp, 910 lb-ft), the Allison ten-speed automatic transmission and the maximum towing.
Obviously, that's more than the 35,100 pounds of the Ram HD. On the other hand, Chevrolet is mistaken in claiming that this is a top in the category, because the Ford Super Duty with Power Stroke turbodiesel engine (475 horsepower, 1,050 lb-ft) can pull up to 37,000 pounds .
In addition to being able to tow heavier loads than ever before, users of the Silverado HD 2021 will have a less difficult task thanks to new technologies. First, a trailer length indicator is activated at the same time as the indicators to display on the central screen a red zone corresponding to two trailer lengths. This will make it easier for the driver to determine whether a lane change is safe or not.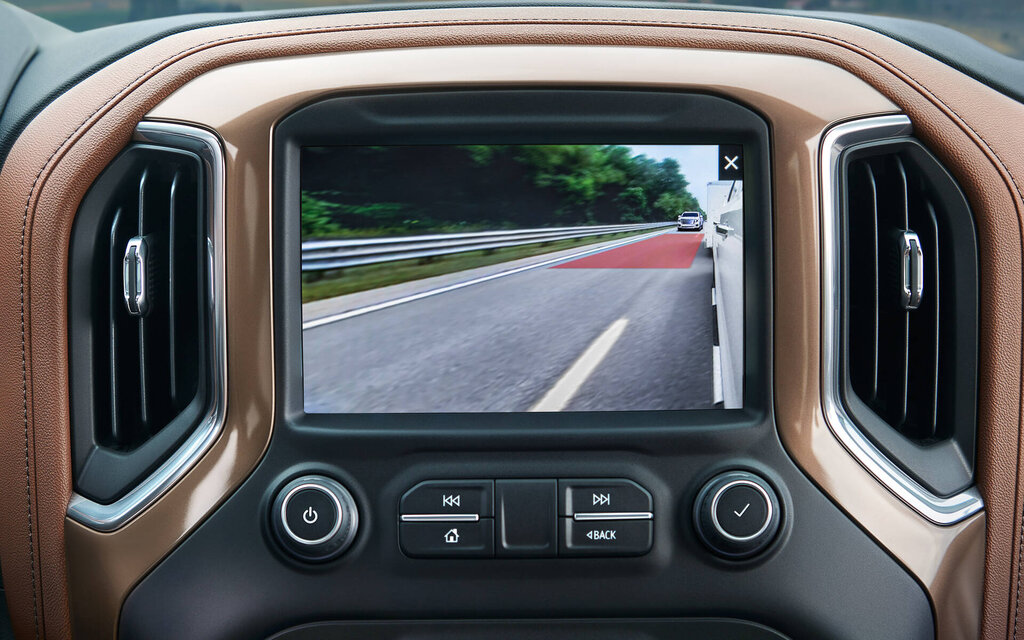 Next, a jackknife alert warns when the front of the trailer gets too close to the truck to prevent jamming and damage to the hitch.
The rear side view camera, which shows the left and right sides of the truck and trailer, will now work in reverse as well. For its part, the camera with a view from the rear of the trailer is enhanced by guide lines that facilitate backing maneuvers and by a trailer angle indicator. As for the camera with view of the cargo bed, it will be possible to enlarge the image to see better on the screen and to have a guide to align a fifth wheel or gooseneck hitch.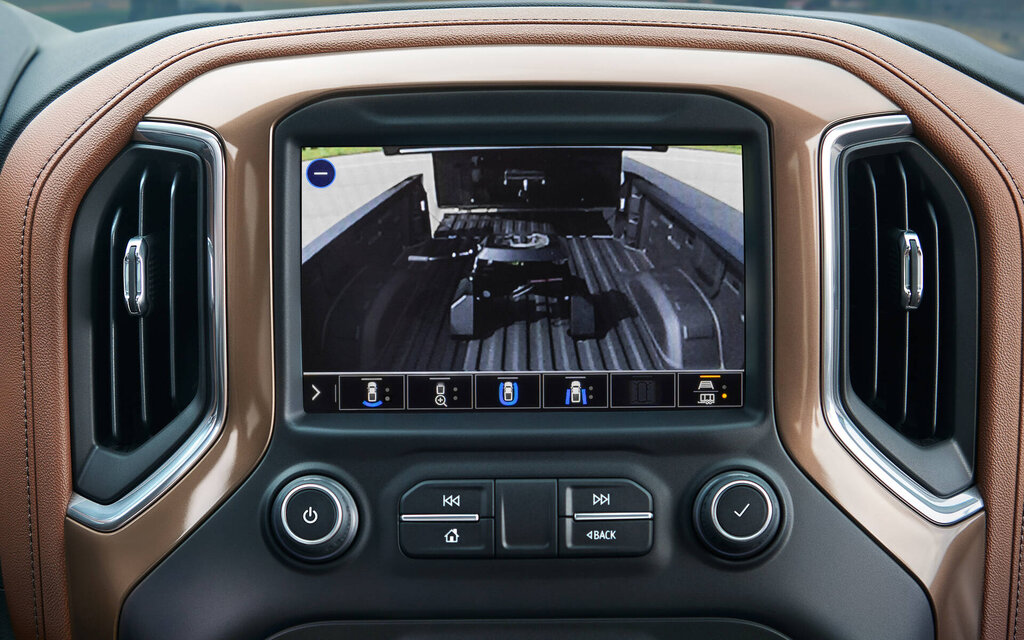 The 2021 Chevrolet Silverado HD also offers improved standard and optional equipment, two new exterior colors and four new special editions (availability to be confirmed for Canada), namely Midnight, Z71 Sport, Z71 Chrome Sport and Carhartt. No word on the new MultiFlex hatchback, however.
Production began in September and the first copies are expected at dealerships later this fall.
In video: on the road with the 2020 GMC Sierra HD
www.guideautoweb.com