Just days ago, General Motors announced that it would restart production of its full-size pickup trucks at its Oshawa plant, less than a year after it ceased vehicle assembly there.
The Car Guide spoke with David W. Paterson, Vice President of Public Affairs and Environment at General Motors Canada, to learn more about the revival of this Canadian plant.
"We never gave up"
From the outset, Mr. Paterson insisted on specifying that despite the shutdown of automobile production at the Oshawa plant, "we never gave up." For his part, he swears he has never stopped hoping for a revival.
However, since the cessation of vehicle assembly, the plant has turned into a place to manufacture parts, in particular. We also knew how to turn around on a dime because of the coronavirus pandemic. In fact, since the spring, more than five million masks have been produced there. To achieve this, no less than 380 employees were recalled.
Moreover, by the start of the relaunch of the assembly line in January 2022, the number of employees is expected to rise to 1,700. These will be spread over two shifts. As for the renovation of the plant and its retooling, it will generate about 1,000 jobs, according to Mr. Paterson.
And that's not to mention the estimated 10,000 jobs that will be created elsewhere in the supply chain. For the vice president of public affairs and the environment, this is a golden opportunity for young workers.
Rising demand for vans
With a supply of cars that has shrunk considerably in recent years, it's no wonder that customers are turning more to sport utility vehicles and vans. These represent more than 40% of General Motors sales.
To this end, Mr. Paterson commented that the coronavirus pandemic has notably affected consumer behavior. Some homes have revised their leisure and vacation budgets and are therefore devoting themselves to water sports or even camping. It is for this reason, among other things, that there is an increase in demand for vans.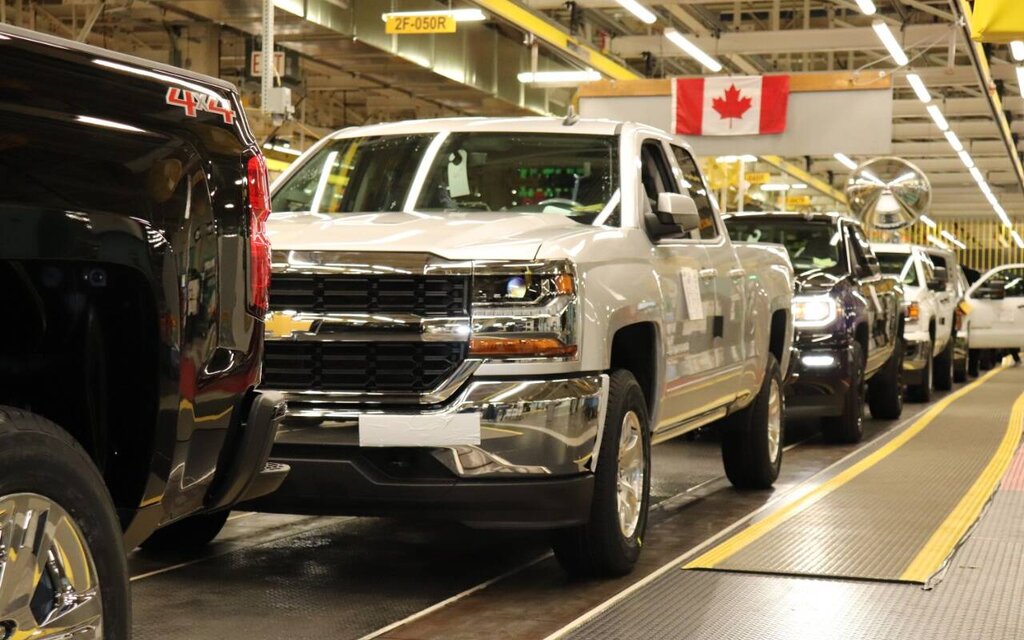 No electrification on the horizon
If Ford, which dominates the pickup segment, arrives with an F-150 hybrid and plans on an electric version, the plans seem less concrete at General Motors, even if the CEO Mary Barra confirmed in the spring that an electric Silverado will be beautiful. and well produced.
That said, when it is retooled, the Oshawa plant will not be designed to assemble electrified pickup trucks.
Still awaiting investment from governments
If this first fight was won, there is still work to be done and discussions with the Ontario and Canadian governments are not over. "General Motors is still awaiting an agreement with the provincial and federal governments. This desired investment would promote flexibility in the assembly of pickup trucks, "comments David W. Paterson.
That being said, he couldn't help but admit that relaunching this Ontario plant is definitely the most cherished moment of his career.
www.guideautoweb.com