Volkswagen's fastest and most powerful car, the Golf R returns in a new generation for the 2022 model year. In particular, we are entitled to mechanical improvements while adding new styling elements.
While waiting for its arrival, here are five things to know about the Volkswagen Golf R 2022.
More muscular
Equipped with the 2.0-liter turbocharged four-cylinder EA888 engine, this new generation of the R produces 27 more horsepower than the old version. As a result, horsepower rises to 315 horsepower and torque drops from 280 to 310 pound-feet.
The engine also features variable valve timing on the intake and exhaust cams, with variable valve lift on the exhaust side.
Two transmissions
Right off the bat, the Golf R will come standard with a six-speed manual transmission. Otherwise, it will be possible to opt for a seven-speed automatic gearbox with DSG double clutch.
Several driving modes will also be available. Basically, it is possible to choose between Comfort, Sport, Race and Individual modes, which allow to play in the dynamic parameters of the vehicle.
In addition, the R will have two new modes, "Drift" and "Special". In the first case, to facilitate controlled skids on the track, and the second, to have the maximum performance.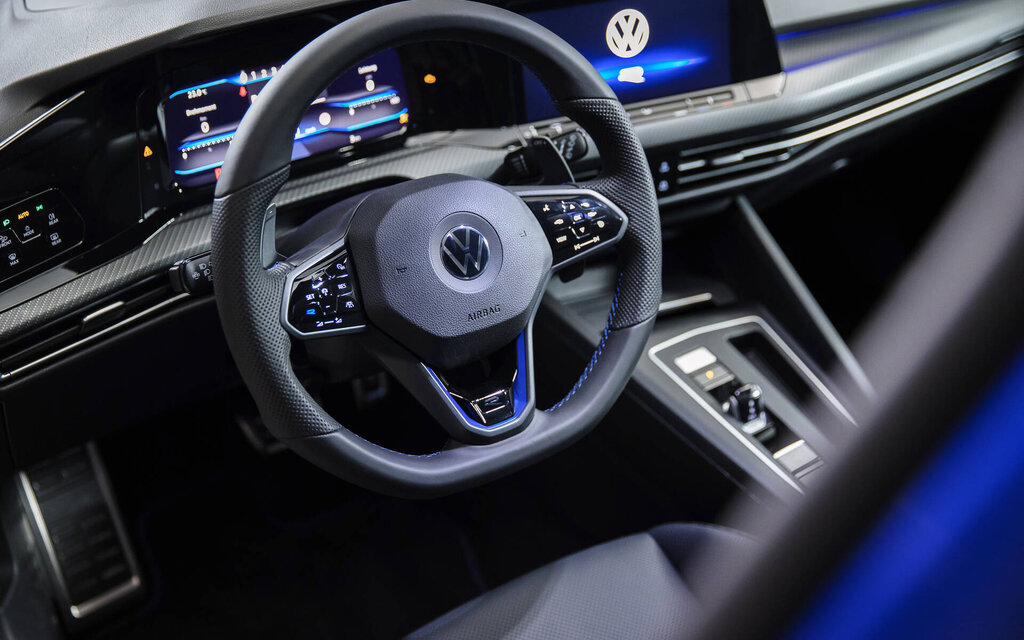 Thought for the circuit
The Golf R's suspension is 0.8 inches lower than the new regular Golf. Also, the springs and anti-roll bars are 10% stiffer. In addition, the negative camber angle allows the front axle to corner at higher speeds as well as improve vehicle stability.
Naturally, the 4Motion all-wheel drive remains standard. The latter has been updated, since rear wheel torque can now be distributed up to 100% in the event that a wheel points out of a curve.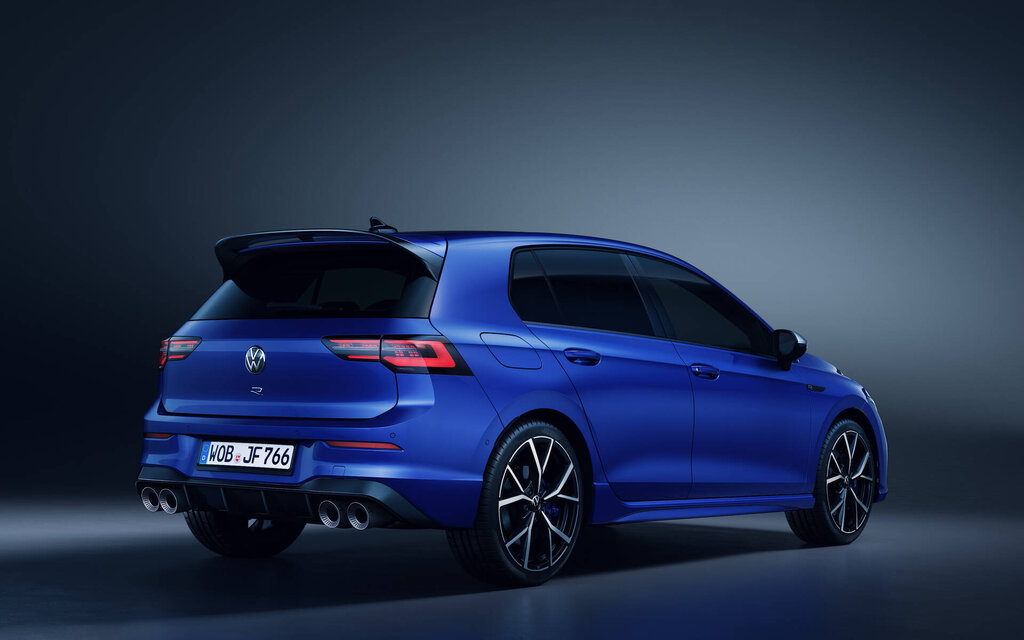 High performance
Tested on the legendary Nürburgring circuit, this new generation of the R recorded a time of seven minutes and 51 seconds, or 19 seconds less than the old version.
The 0-100 km / h sprint takes 4.7 seconds and the top speed is 250 km / h. To slow things down, Volkswagen increased the size of the brakes, now 14.1 inches in diameter and 1.3 inches wide. The front aluminum calipers have two pistons.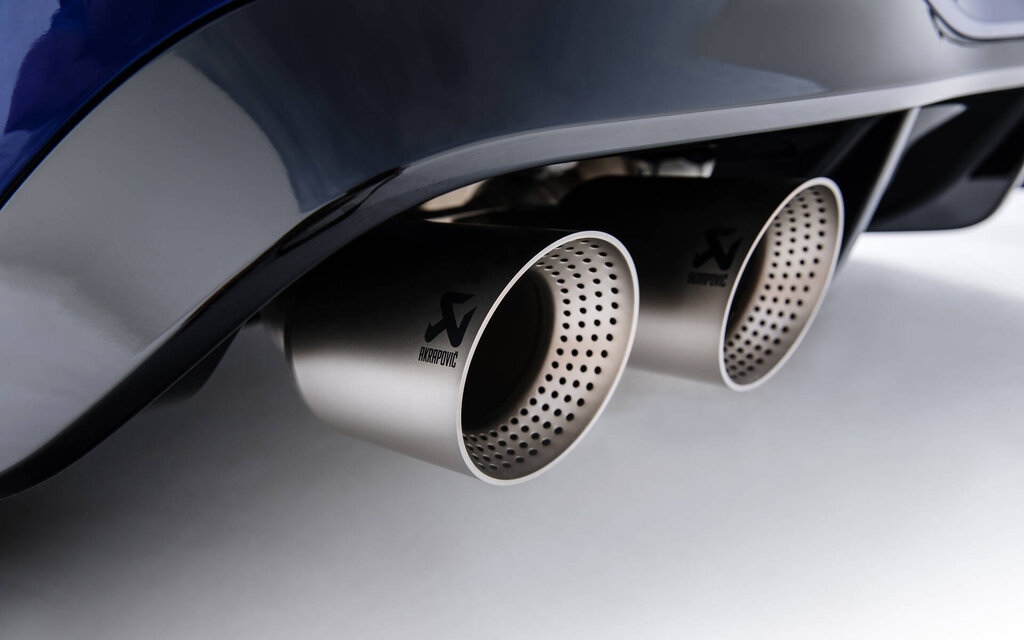 Patience
In Canada, the Golf R will be available in a single version that will include an infotainment system with a 10-inch touchscreen, haptic buttons on the steering wheel as well as on the center console, a screen that acts on the dashboard. and an optional sunroof.
In addition, the user will be able to choose between 30 colors for the ambient lighting of the instrument panel and the doors.
Pricing will be announced closer to on-sale, towards the end of 2021.
www.guideautoweb.com