Ford today unveils the E-Transit 2022, a 100% electric version of its Transit van.
This unveiling may seem trivial to some since we are talking about a vehicle with a mainly commercial vocation. But when you think about it, this is one of the biggest unveils of 2020!
Imagine the number of tonnes of CO2 that are emitted each year from delivery vehicles wasting millions of liters of gasoline making small round trips in our cities.
Delivery without gasoline
The E-Transit is therefore a mid-size commercial van, which offers more than 200 kilometers of electric autonomy. If this number doesn't seem impressive to you, remember that this is a commercial vehicle, and Ford has analyzed 30 million miles traveled by companies around the world to determine the "ideal" range.
By plugging the vehicle into a fast-charging station, Ford promises that the E-Transit will be able to recover nearly 50 kilometers of range in just 10 minutes. The battery density is advertised at 67 kWh, which is about the same as a Chevrolet Bolt EV or an electric Hyundai Kona.
As for horsepower, the E-Transit will have an engine of 266 horsepower and 317 pound-feet of torque. We therefore promise a delivery vehicle that is both fun to drive and able to drive without boredom even if it is full of equipment.
The techno van
E-Transit will be available with Ford's SYNC 4 system, which can be controlled via a 12-inch touchscreen. This is the latest generation of the manufacturer's infotainment system, which can also be found on board the new Bronco and the Mustang Mach-E.
Where it gets interesting is that SYNC 4 will allow companies operating a fleet to collect a package of information on their vehicles, making it possible to optimize the charging periods for each of them. Several driver assistance technologies will also be offered, including several that will be standard on all versions.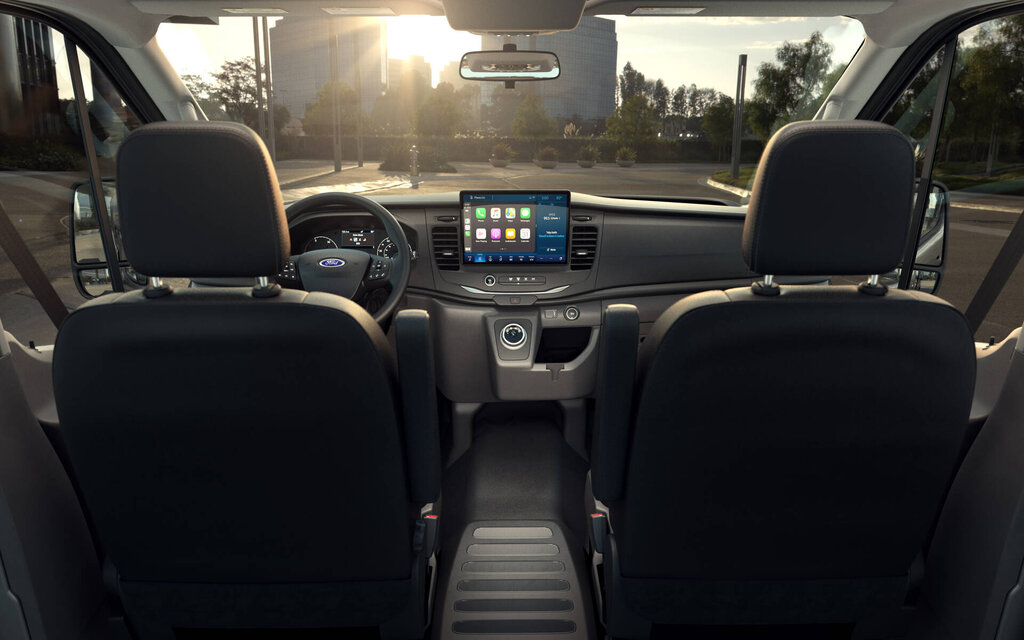 Ford is also incorporating Pro Power Onboard technology, recently introduced with the new 2021 F-150. This optional package will transform the E-Transit into a generator to power various tools.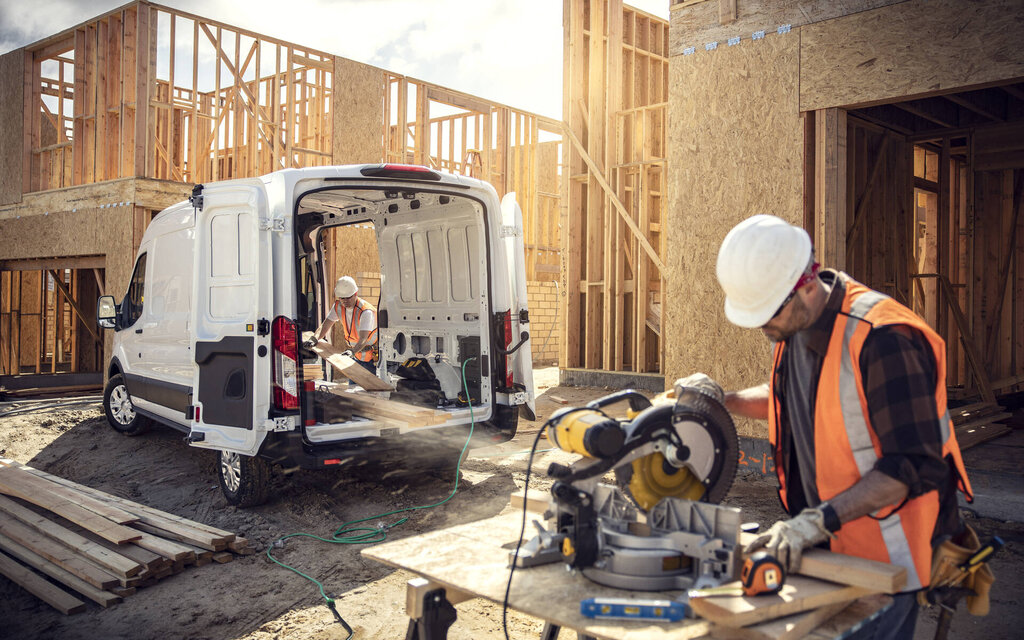 The Ford E-Transit will hit our market by the end of 2021. It will be available from $ 58,000. It will also be guaranteed for 8 years or 160,000 km, an argument that could appeal to entrepreneurs wishing to considerably reduce their gasoline bill.
www.guideautoweb.com