All you need to do is post a picture and a few words about the Subaru BRZ on social networks for negative comments about it to accumulate very quickly.
"Sewing mill motor, lacks 50 horsepower, where the WRX's motor is, makes more noise than it moves, turtle in depression." In short, this kind of stuff! Why? Because the industry has accustomed us to something else and because excessive horsepower is for many people a way of measuring the degree of driving pleasure. A dismal mistake, especially when you consider that one of the funniest cars on this planet (the Mazda MX-5) doesn't even make 200 horsepower.
So what? Does this little BRZ lack nerve? I grant you that. 30 or 40 horses in reinforcement would not be refused. And those who claim them will undoubtedly soon be satisfied, since rumors point to a new BRZ 2022 with a turbocharged 2.4-liter engine, the same that currently equips the Legacy, Outback and Ascent.
In the meantime, the BRZ comes back to us unchanged. With a 2.0-liter flatbed engine delivering 205 horsepower, but above all, a meager 156 lb-ft of torque. This explains why it is necessary to make the snitch climb very close to the red zone, in order to extract all the power of this mechanism. And it is true that the deficient soundproofing of this car – which by the way, already celebrates its eight years of existence – makes the experience sometimes irritating.
Now to anyone who says the BRZ's lack of power disappoints, I would say this: is your pleasure in driving a car, or in the way it accelerates? Because at less than $ 30,000, no other sport car today is able to give you such driving pleasure, especially at legal speed. Indeed, this small powered coupe is lively, sharp, damn well balanced and able to give you great sensations, without you having to risk your driver's license. And for good reason, a rigid chassis, a perfect balance of masses, an empty weight of less than 1,300 kg, a steering and a fast and precise gearbox, as well as a limited slip differential. Let us also add that the manual transmission, by its staging, always makes it possible to make the most of the available power, although it is often necessary to downshift.
Apart from power, what could we blame him for? Once again, any soundproofing, but also a too little progressive clutch pedal, particularly annoying in urban areas. Then, on the basic and Sport-tech versions with automatic transmission, braking that lacks bite. A situation corrected on the Sport-tech RS and tS versions thanks to the adoption of Brembo brakes with 12.8 " discs at the front and 12.4 " at the rear (compared to 11.6 in / 11.4 po). That said, the BRZ like its twin, the Toyota 86, is today alone in its world, the industry clumsily trying to compare it to the Ford Mustangs and Hyundai Veloster …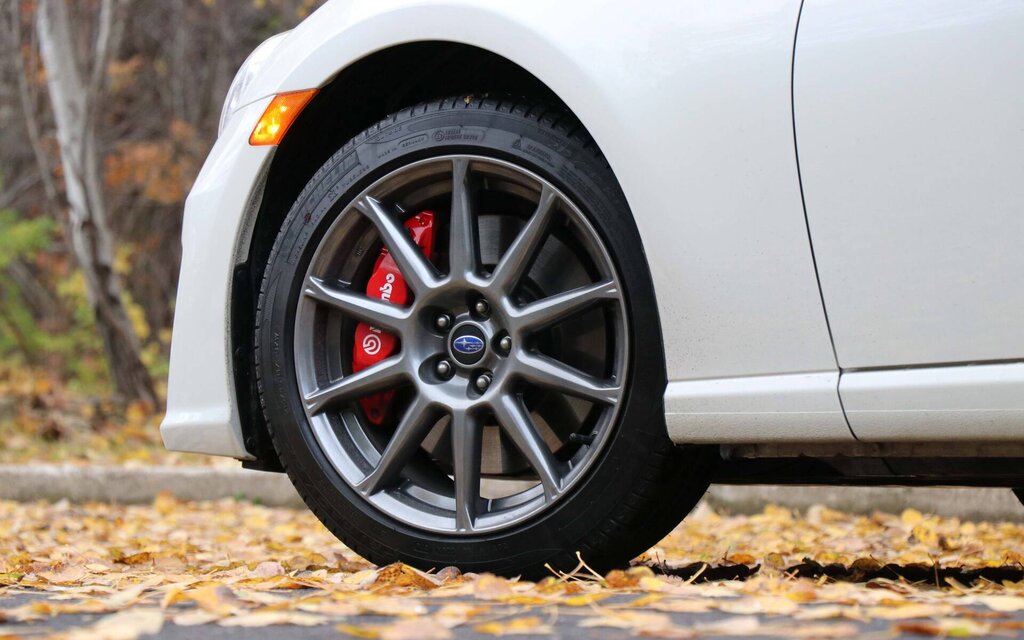 Inner wrinkles
Although the BRZ is aging on paper, it hasn't lost any of its aesthetic appeal. A 100% successful design, still as elegant and which has not aged a bit. The same could not be said of the interior, however, although the seats and the driving position deserve praise. The presentation is starting to date, especially in the chapter of this touch screen where the graphics are literally outdated. Fortunately, everything is well put together, as evidenced by the car of a personal friend, a 2014 model recording 163,000 km, and which shows no signs of wear on board.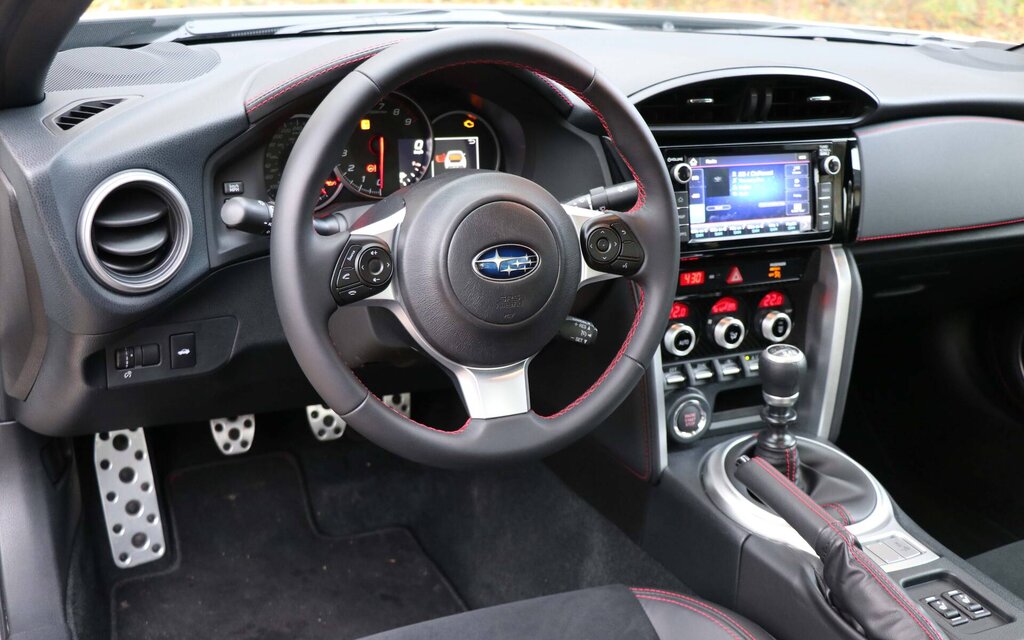 Designed jointly with Toyota, the BRZ uses technical elements that are 100% Subaru, or almost. Indeed, the credit for the car's injection system goes to Toyota, the rest having been developed by Subaru. This is why many followers of the model consider it initially as such, knowing that Toyota has practically contributed only to its aesthetics. As far as I'm concerned, it's a happy marriage, as the designs that have been coming from Subaru for many years are not inspiring.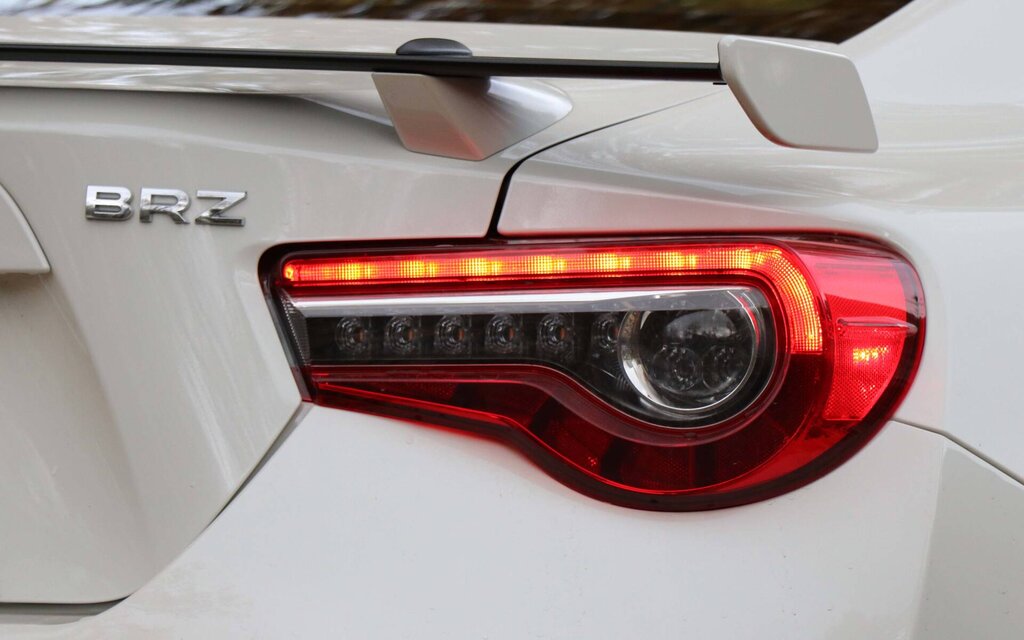 Subaru Advantage
In light of a comparison analysis between the Subaru BRZ and the Toyota 86, it is financially more beneficial to go with Subaru. Indeed, with an entry price of $ 27,995 (plus transport and preparation), the BRZ costs about $ 2,000 less than its twin at Toyota. Then the gap widens further as you move up the range. As proof, a Toyota 86 GT sold at $ 34,435 against $ 31,895 for a BRZ Sport-tech RS, as tested. Add to that the fact that both finance and lease rates are significantly better at Subaru, and you see why Toyota sells almost half as much as $ 86.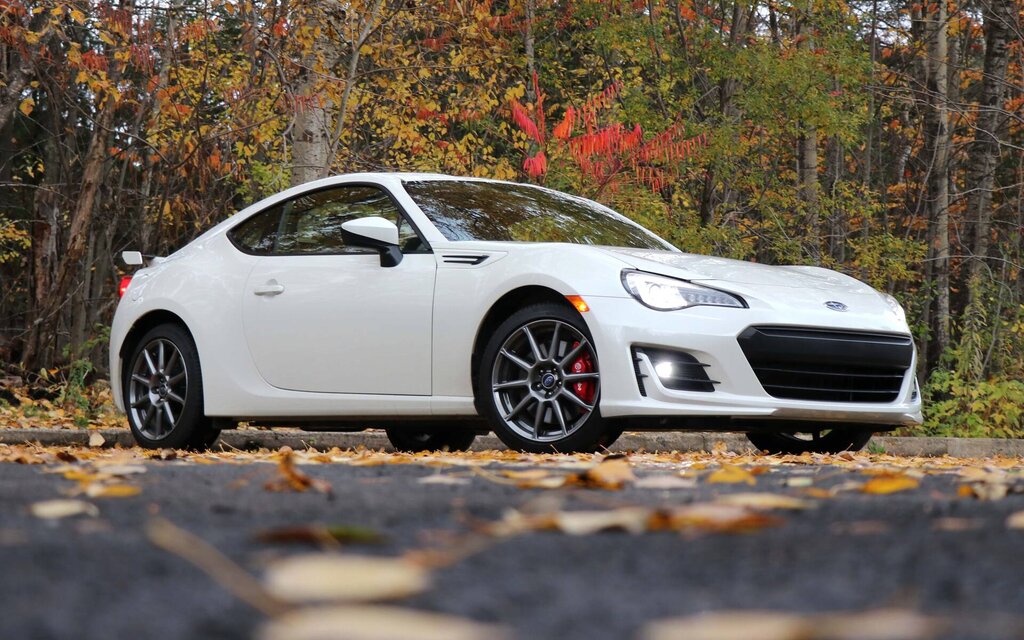 Now the big question. Would it be better to wait until the arrival of the 2022 models, which will undoubtedly be more powerful and efficient, or opt for a 2020 BRZ, which can give you pleasure right away? If this question makes you hesitate, then why not consider a mid-term (two or three year) rental? This would allow you to see the new BRZ land, avoid its possible youthful problems, while enjoying a very reliable and frugal car today, until you make the jump to a 2022 or 2023 model. Unless of course, by then, your doctor announces the arrival of twins …
www.guideautoweb.com