The Volvo XC40 Recharge, the all-electric version of the small XC40 crossover, will hit the Canadian market later this fall as a 2021 model and its price is finally known.
This is $ 64,950 before freight and delivery charges. That's a colossal increase of $ 25,000 over the base price of the conventional gasoline version.
In addition, by selling for over $ 60,000, the XC40 Recharge does not qualify for a rebate from the Quebec government under its Roulez vert program. As for the federal rebate of $ 5,000, forget that as well.
What will buyers get for $ 64,950? Well, Volvo's electric SUV has all-wheel drive thanks to its two electric motors – one for each set of wheels – and an official range of 335 kilometers (calculated by Natural Resources Canada) provided by its 78 kWh battery.
Total power is equivalent to 402 horsepower, while maximum torque, available upon initial acceleration, is rated at 486 lb-ft – enough to make up for the XC40 Recharge's some 500 pounds extra over the regular model.
Bringing the battery back to 80% of its capacity using a 150-kilowatt fast terminal is done in 40 minutes. Volvo also provides a cable to connect the vehicle to a 240 or 120 volt outlet, but the charging time on the latter two types of current is not specified.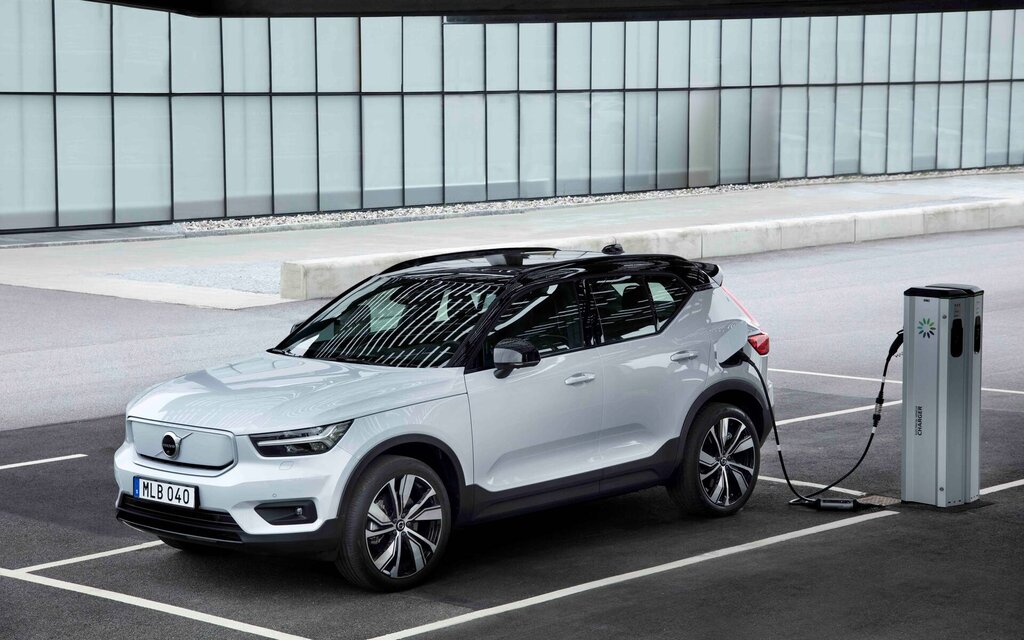 Speaking of charging, Volvo Canada has partnered with the ChargePoint network, which has many locations across the country and in the United States and also does business with partners like EVgo, FLO and Greenlots. You just have to download the mobile application to locate an available terminal. XC40 Recharge customers will also be able to purchase a ChargePoint residential kiosk along with their vehicle.
Standard equipment includes 19-inch wheels, a host of driver aids, a panoramic roof, a nine-inch multimedia screen powered by an Android infotainment system and accompanied by 12.3 digital instrumentation. thumbs behind the steering wheel as well as a dual-zone automatic air conditioning system with CleanZone technology.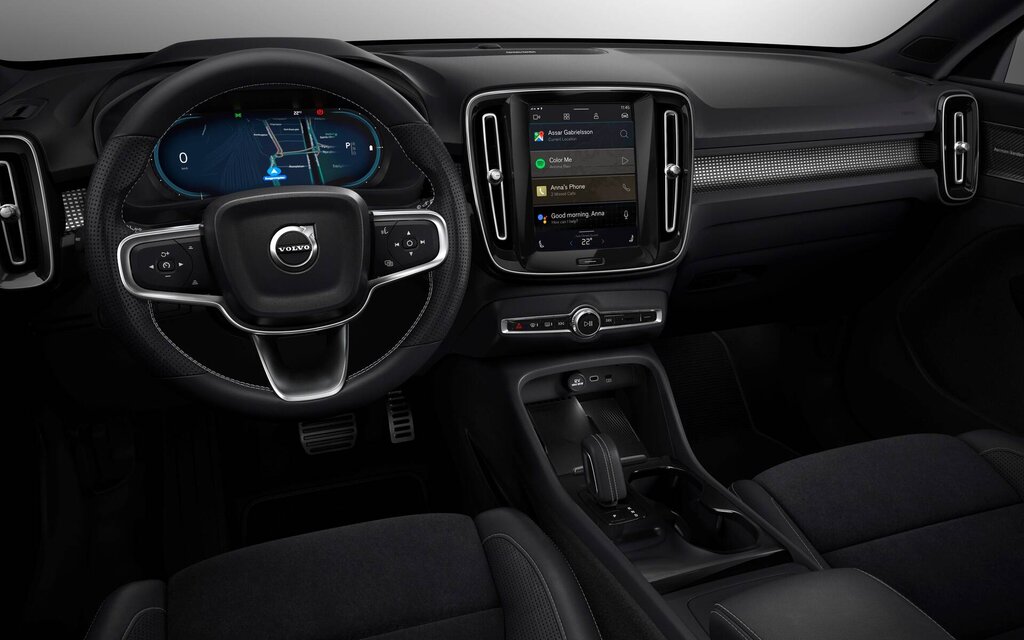 As an option, the XC40 Recharge offers a Climate Package ($ 1,000) including heated wipers, heated rear seats and a heated steering wheel. There's also an Advanced Package ($ 2,100) that includes high-pressure headlight washers, an assisted steering system with adaptive cruise control, 360-degree cameras, a 12-volt outlet in the trunk and wireless charging. cell phone wire. The metallic paint ($ 900) and the 20-inch rims ($ 1,000) are certainly beautiful, but don't forget to add the heat pump ($ 450) which optimizes the thermal management of the vehicle and extends the range.
Wondering what are the alternatives to the Volvo XC40 Recharge 2021? They all cost more, but offer more autonomy. Think of the Tesla Model Y ($ 69,990, 525 km), Jaguar I-PACE ($ 89,800, 386 km) and Audi e-tron ($ 85,600, 357 km). Let's not forget the Polestar 2 ($ 69,900, 375 km), an elevated sedan that sits on the same platform as the XC40 Recharge.
www.guideautoweb.com