The famous Volkswagen bus is an automotive icon that has been marketed in different versions and that many enthusiasts do not hesitate to restore or transform.
A 1967 21-window Type 2 specimen, in superb condition, recently sold for a whopping US $ 140,000 on the auction site Bring a Trailer, which comes to CA $ 185,000 at the current exchange rate. It is both very expensive and a godsend. Here's why…
The vehicle was first purchased in New York before moving to the West Coast in the mid-1990s. From 2015 to 2018, Classic Garage in Coeur d'Alene, Idaho, restored it. with the greatest care, a job that cost more than US $ 150,000, and therefore more than the price paid by whoever made the winning bet!
The exterior was completely repainted in the same shades of blue and white as it left the factory, then upgraded with a new Wolfsburg West wood and metal roof rack as well as new fittings. headlights and lights.
Seating up to nine people, the interior features white and green vinyl and the fuel gauge has been redone. The odometer was only showing 130 miles at the time of sale, but of course someone had backed it up beforehand. The actual mileage remains unknown.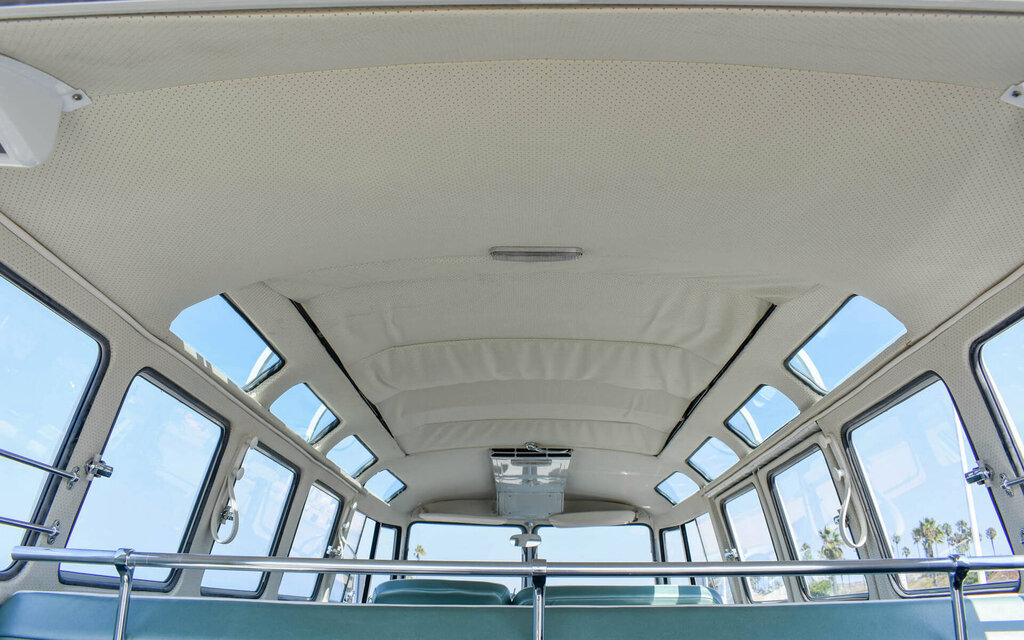 As for the mechanics, the original was replaced by a 1.5-liter flat-four engine mated to a four-speed manual transmission. The brakes were also changed just before the sale.
With forest fires continuing to ravage the landscape and darken the California skies, there is no doubt that this magnificent Volkswagen bus will be like a big ray of sunshine for its new owner.
www.guideautoweb.com