Some older Honda Civics have gained a lot of value over time. Most expensive sold to date on the auction site Bring a Trailer, a 2000 Civic Si, recently found a buyer for US $ 50,000.
As many of you have taken an interest in this car, we think you will open your eyes wide to see another very special Civic displayed on the same site and which sold for US $ 42,750, which is the equivalent of CA $ 55,850.
This is a hatchback model from 1984 that has been modified to adopt a mid-engine and rear-wheel drive. It is the work of Washington state hot rod maker Andy Barcheck, who took it five years to complete from 1987 to 1992. Five other people have owned the car over the years, including the car. buyer today.
The rear subframe was custom-built to accommodate a 2.5-liter V6 (later replaced with a 3.2-liter) and a six-speed manual transmission both from an Acura. Barcheck had even widened the rear fenders to add air intakes for the engine, which takes place in an insulated and carpeted compartment. For added strength and protection, a shock absorber turret reinforcement bar and a roll bar behind the driver were installed.
We also notice openings on the hood, a spoiler at the bottom of the front bumper as well as a spoiler and a double exhaust at the rear. The 15-inch Enkei rims, which resemble a salad spinner, are shod in Pirelli P Zero tires, slowed down by fourth-generation Corvette brakes, and anchored to a bespoke suspension including coil springs from a Datsun 240Z. Incredible, isn't it?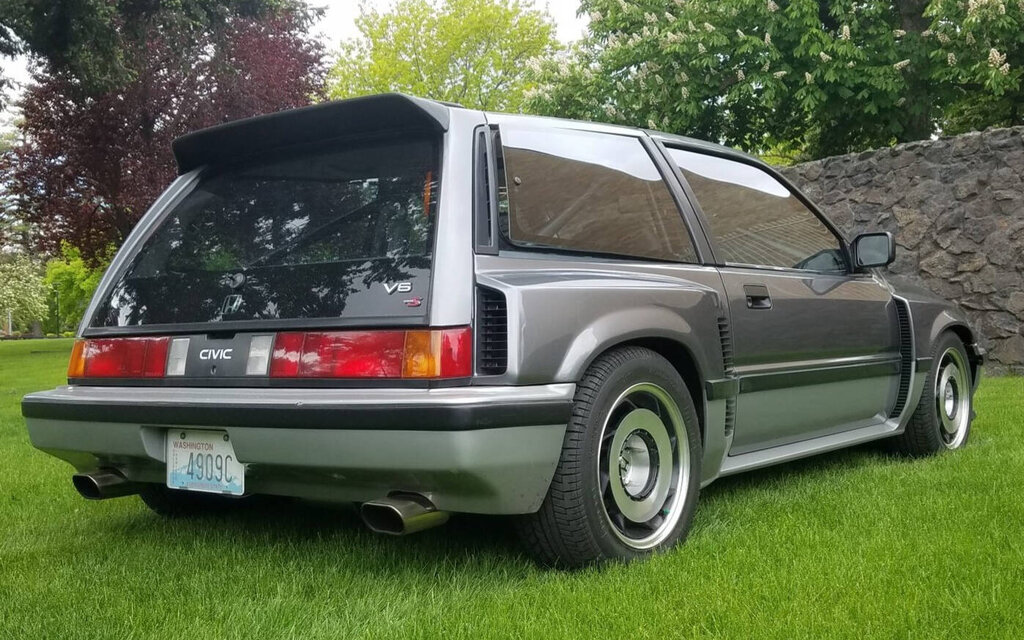 Although the odometer only shows about 9,400 miles, this modified Civic's body is not in perfect condition, showing several markings on the hood, bumper and fenders. Inside, the two-tone gray suede of the sport seats also shows some signs of wear. In truth, the actual mileage of the car remains unknown.
What do you think?
www.guideautoweb.com