Lamborghini pushes its entry-level coupe to the extreme. Here is the new Huracán STO!
The name of this model means "Super Trofeo Omologata" and it is a road legal version of the Huracán Super Trofeo EVO and the Huracán GT3 EVO, the latter having won the 12 Hours of Sebring twice.
Armed with a naturally aspirated V10 that develops 631 horsepower and 417 lb-ft of torque at 6500 rpm, the rear-wheel drive Huracán STO accelerates from 0 to 100 km / h in three seconds and from 0 to 200 km. / h in nine seconds before reaching a top speed of 310 km / h.
It must be said that the car enjoys a reduced weight of 43 kilograms compared to the old Huracán Performante (more than three quarters of the panels are made of carbon fiber) and an aerodynamics optimized by 37% in total, the engineers and designers who have worked closely with Lamborghini's powersports team.
The hood, bumper and fenders at the front are all made from a single piece called a "cofango", just like racing cars. New ducts increase ground support while further cooling components. The front spoiler and the plates under the car also benefit from a new design.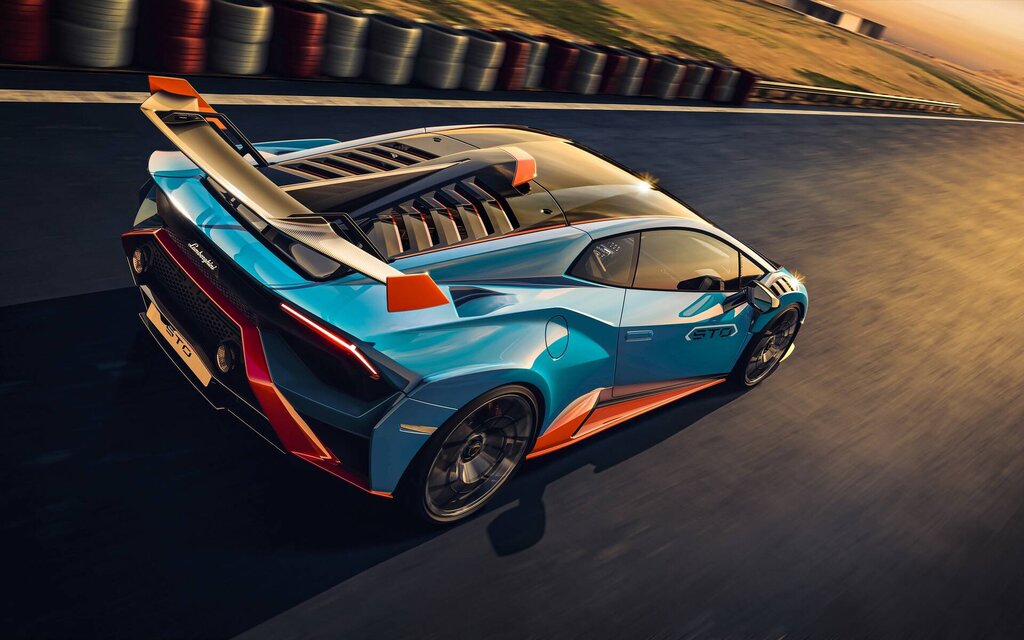 The rear fenders are no exception, having received improvements including a NACA air intake. Ditto for the rear hood, which features a more engine-friendly intake, specially designed air deflectors and a "shark wing" which Lamborghini says increases cornering stability and better channels airflow to the vehicle. big fin. The latter can be adjusted manually according to the needs of the driver.
The Huracán STO's Bridgestone Potenza tires are available in two versions, one for the road and the other more geared towards the circuits. As for the brakes, their more durable composition and their power increased by 25% are not to be neglected.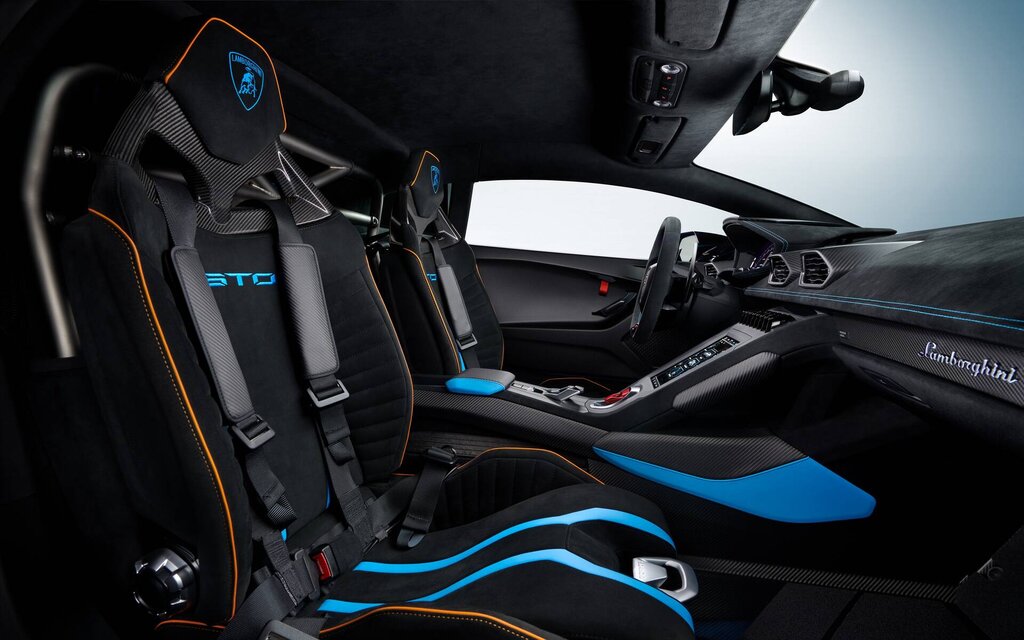 Lamborghini also mentions that the sound of the engine has been improved and that gear changes are made even faster. Three new driving modes are offered: STO, Trofeo and Pioggia. The second is suitable for dry asphalt and runway tarmac, while the third is for wet conditions.
And as with any car of the brand, customers will have the flexibility to customize the exterior and interior of the Huracán STO to their liking through the Ad Personam program. Deliveries will begin in spring 2021.
www.guideautoweb.com