Around mid-October, we told you about various electric and plug-in hybrid vehicles that were under investigation due to a risk of fire at the high voltage battery.
One of them is the Chevrolet Bolt EV and the manufacturer General Motors is now being forced to perform a recall.
First, let's recall the facts. In the United States, the National Highway Traffic Safety Administration (NHTSA) looked into the case of three Chevrolet Bolt EVs that sustained fire damage.
At least one of these Bolt EVs was plugged into a 240 volt terminal at the time of the disaster. Another is said to have left the house with a fully charged battery and driven about twenty kilometers, after which the driver turned off the engine and 20 minutes later the car caught fire. No injuries were reported.
Just over 50,000 copies of the Bolt EV from model years 2017 to 2019 will therefore be recalled in the United States. Canada is of course not spared. Here, the recall involves exactly 7,983 cars. Affected homeowners will soon receive a notice in the mail.
We learn more specifically that the battery could overheat when it is charged to more than 90% of its capacity. As a result, smoke or heat could escape and damage not only the battery, but also all parts adjacent to it.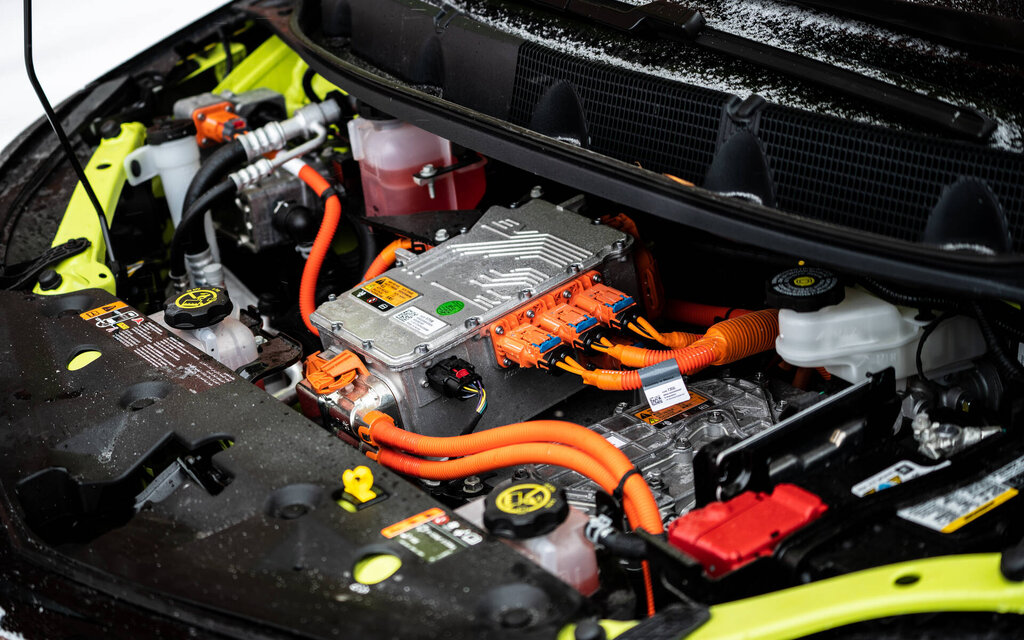 The temporary solution found by General Motors is to have the hybrid propulsion module 2 (HPCM2) reprogrammed to limit the battery charge to 90%. Tests are continuing in order to arrive at a permanent cure.
In the meantime, it is advisable to activate the option "Hilltop Reserve" (for 2017-2018 models) or "Target Charge Level" (for 2019 models) in the infotainment system of the Bolt EV.
If you are unable to make these changes, the manufacturer advises to park the car outdoors, away from other vehicles or buildings, until the software update is installed.
Note in closing that the Bolt EV 2020 is not affected by this recall, because it uses a different battery design.
www.guideautoweb.com