While BMW recently unveiled its new all-electric iX SUV, Mini has taken a whole different tack. By unveiling the Vision Urbanaut concept, the brand is projecting itself further in time, offering its own interpretation of the automobile of the future.
The vehicle is obviously fully electric, a path that the majority of manufacturers are currently taking. Halfway between a van and a crossover, it is close to the famous Volkswagen Type 2 Split Window. Except that instead of the two small opening windshields, it is the entire window that can be lifted to bring fresh air into the vehicle.
The designers have integrated lights into the wheels that can change color depending on the use of the vehicle. Headlights and taillights can also vary in intensity according to the same pattern. However, this delirium from design offices could be difficult to homologate on the road …
Original inside
If the exterior design is successful, we cannot say that it is revolutionary. On the other hand, the technical solutions adopted are more unusual.
First, the interior was designed as a place halfway between a cabin and a living room, where you could relax with friends after work, while moving wherever you want. To do this, Mini has imagined seats that face each other, which resemble sofas. There is also a small bed! An arch above the occupants projects an image that resembles an undergrowth while we find a soles at the feet of the passengers seated in the back …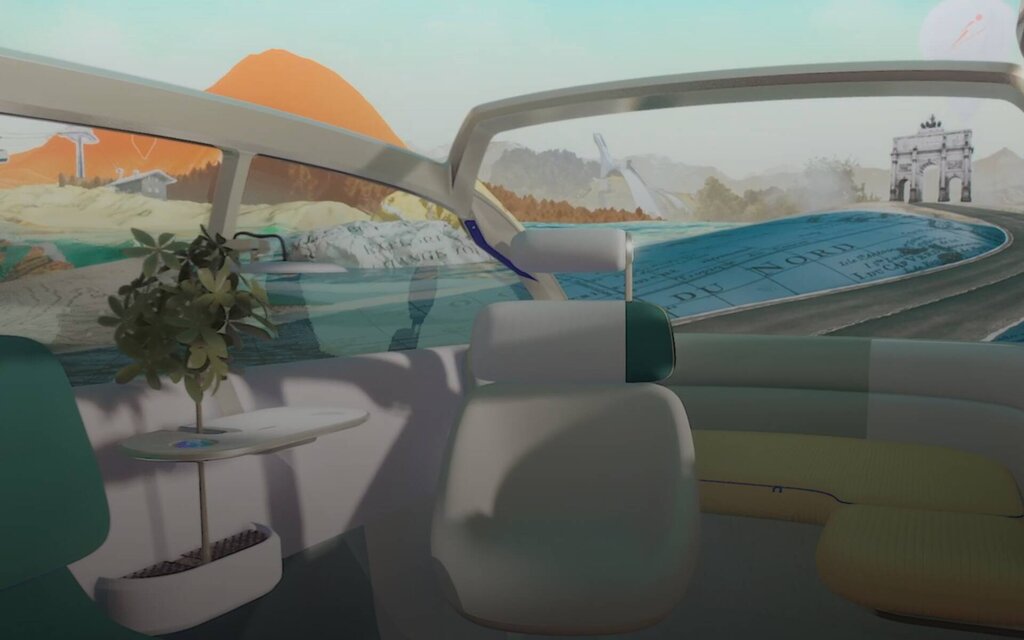 One of the seats can be turned to allow the driver to see the road. The Vision Urbanaut then offers the driver two choices: let the autopilot take control, or use a small telescopic steering wheel to drive the vehicle. This concept would obviously be fully connected and able to guide the driver to the points of interest he wishes to visit.
Finally, the ignition key is replaced by a colored circle which can be placed in different places on a tablet in the vehicle. The functions of the car change depending on the location chosen and the furniture moves to suit the driver's wishes. It would also be possible to play music, podcasts or videos.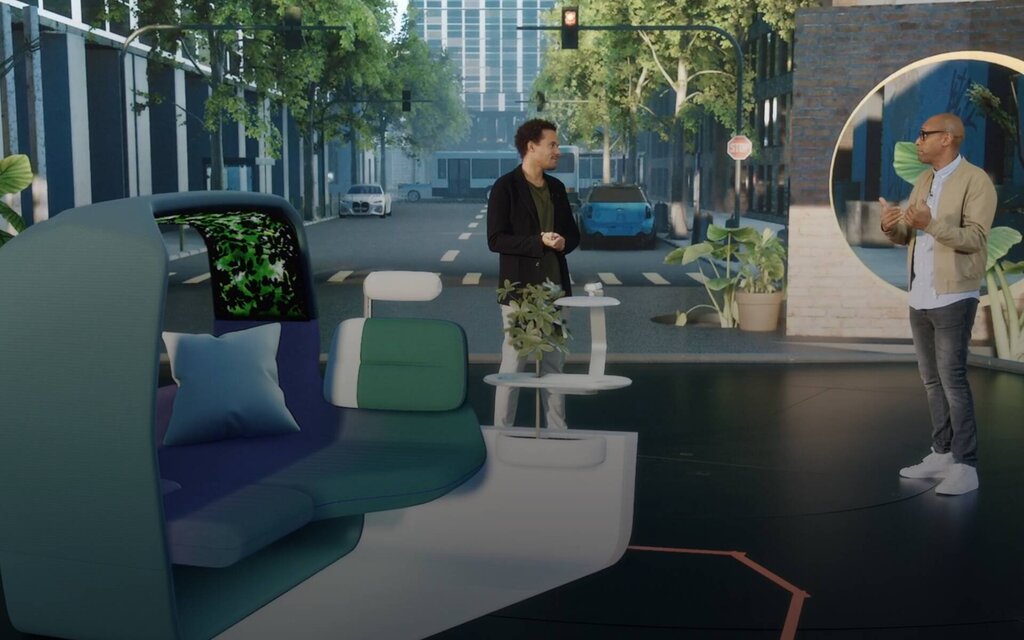 Is it really the car of the future?
For the moment, this concept does not exist as such. It is an exercise in style for designers, who have expressed their vision of the future of the automobile. But we must not forget that in the 1950s, manufacturers envisaged the arrival of flying or nuclear-powered cars in the year 2000.
And while BMW's predictions seem more realistic than a flying car, there is no guarantee that cars will drastically change function and become some kind of extension of our own home. Especially if the sharing of autonomous vehicles finally takes precedence over the private car.
www.guideautoweb.com