A new commemorative monument, inaugurated on November 11 in the gardens of Queen's Park, pays tribute to the veterans of the Canadian mission for more than 12 years in Afghanistan, to active service members and their families.
Large traditional Remembrance Day gatherings had been canceled across the province, but the monument, erected at the initiative of the Ontario government, was unveiled in the presence of Lieutenant Governor Elizabeth Dowdeswell, Premier Doug Ford, and a few other dignitaries.
Sacrifices
In front of this "Memorial in honor of Canadian heroes of the war in Afghanistan", they observed a moment of silence in honor of Canadian heroes who fell in combat.
"We remember their sacrifices, we share the grief of those loved by fallen service members, and we thank these heroes for their service to our province and our homeland," said Doug Ford.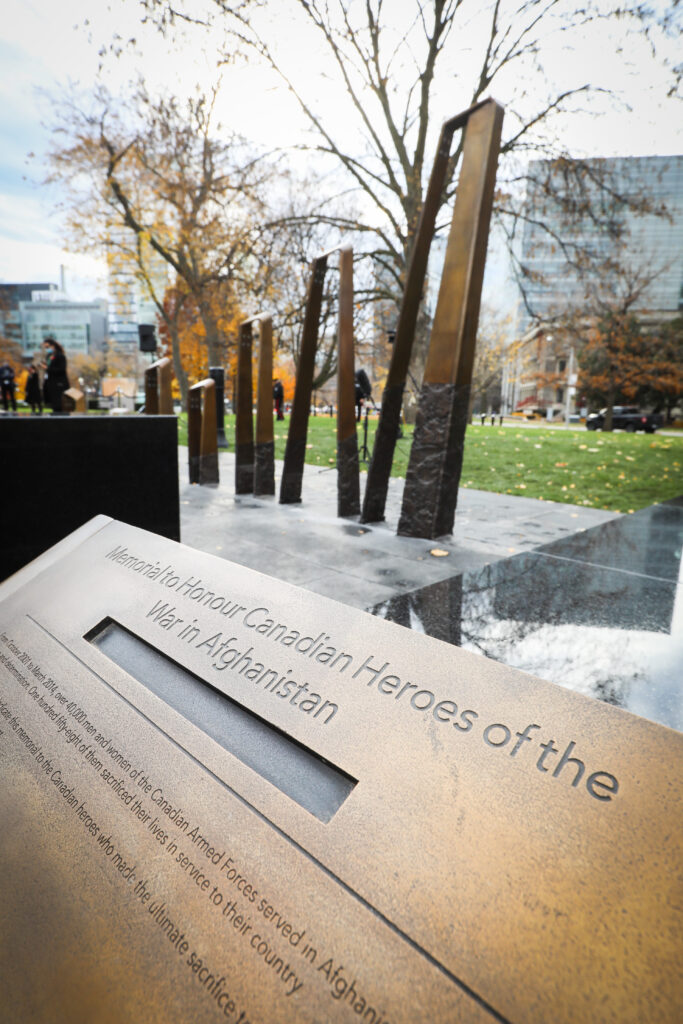 A stone from an inukshuk
A consultation led by retired General Rick Hillier provided insight and input that helped shape the design of the monument. This is part of the existing Veterans Monument, completed in 2006, also located on the west side of the Ontario Parliament lawn.
It includes a stone from an inukshuk erected at Kandahar Airfield in honor of Canadian soldiers killed in action, 11,000 kilometers from Toronto.
l-express.ca