Those who still had little hope are better off getting used to it: there will be no new Mazdaspeed versions of Mazda vehicles.
"We have no immediate plans to bring the Mazdaspeed3 back as a more premium company," said Mazda spokesperson Drew Cary, whose comments were first reported by the site. Motor1.
The fact that he said "immediately" should not mislead you. Understand that the small manufacturer from Hiroshima has evolved a lot in recent years, especially with its KODO design, its many Skyactiv technologies and increased refinement of its interiors. In short, he moved on and a kind of flashback with the Mazdaspeed banner is to be forgotten.
One way Mazda has found to appeal to today's compact sports car enthusiasts is to add its 2.5-liter turbocharged engine to the Mazda3. The result is power that climbs to 250 horsepower and 320 lb-ft of torque on premium gasoline, all controlled by all-wheel drive. In comparison, the old Mazdaspeed3 developed 263 horsepower and 280 lb-ft that it transferred only to the front wheels, with a marked torque effect.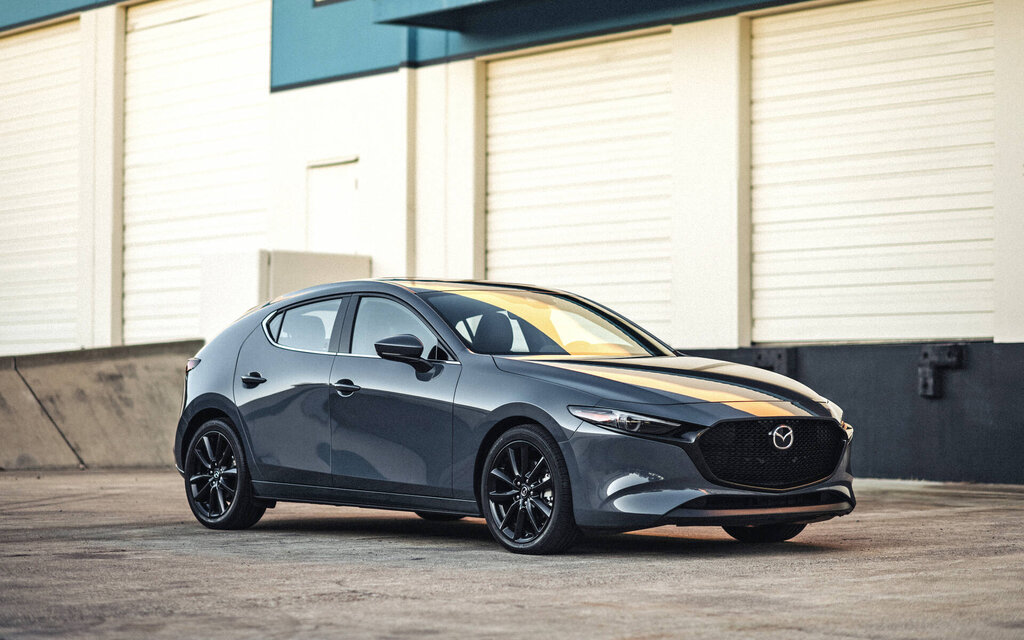 The new 2021 Mazda3 Turbo also adopts larger tailpipes that deliver better sound as well as beautiful 18-inch black-finish alloy wheels. As for driving sensations, despite the absence of a manual transmission in this case, don't worry: Mazda is still resolutely focused on the pleasure of driving.
What about the Mazdaspeed Miata and the Mazdaspeed6? The current MX-5 is more powerful than the first and it would be surprising if the company decided to add its 2.5-liter turbo engine as with most of its other models. On the other hand, the next generation of the Mazda6 midsize sedan risks adopting a very different strategy, as we have already told you about.
www.guideautoweb.com