The Toyota RAV4 is certainly not the first model that comes to mind when it comes to tuning, but some decide to tackle it anyway, which sometimes gives quite surprising results.
You may have already seen the one stretched to make it into a limousine or the RAV4 transformed into a Lamborghini Urus, but here's another one that caught our attention this week.
Mitsuoka is a Japanese tuner who is used to unorthodox styles and he just created a Toyota RAV4 disguised as a 1980s Chevrolet truck, as you can see in the pictures here. He even nicknamed him "Buddy".
Granted, Chevrolet's golden cross doesn't appear anywhere on this vehicle, but the big grille, chrome accents, and rectangular headlamps look a lot like older C / K series pickups, including the redesigned 1981 model.
Also see how the body was redesigned to reproduce the shapes of the time, whether on the hood, fenders or tailgate. Moreover, the latter incorporates a contrasting strip similar to what we saw on this type of pickup, all accompanied by another chrome trim on the rear bumper to complete the effect.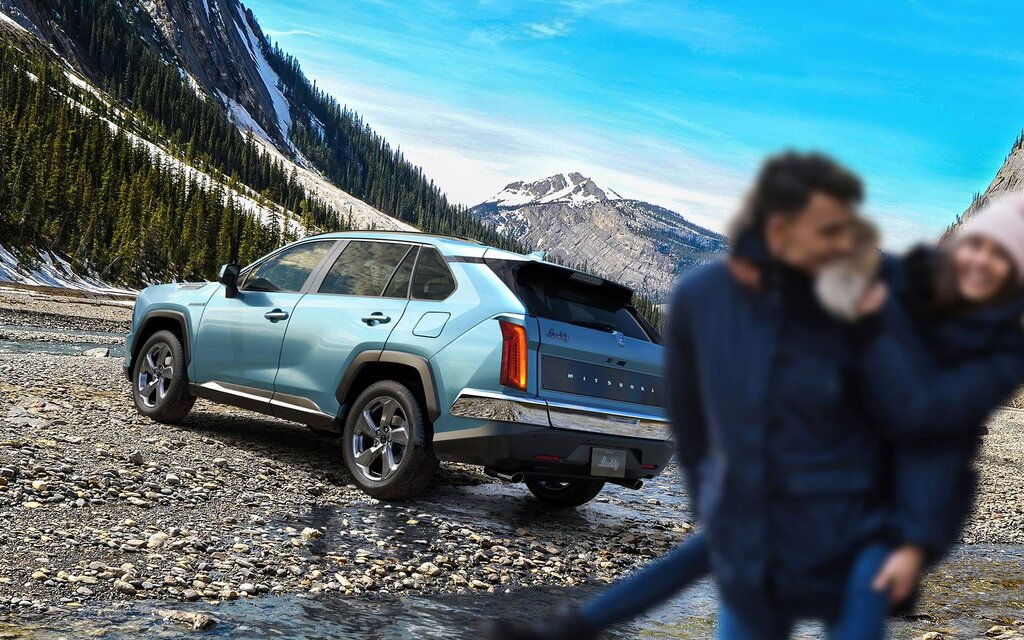 As for the new design of the taillights, it is less successful. Looks like Mitsuoka took more inspiration from some Cadillac models. On the other hand, the "dog bowl" style wheels and the optional white lettering tires on the sidewalls are the perfect finishing touch on this retro RAV4.
Our only disappointment is not seeing a big V8 under the hood. In fact, the company has limited itself to aesthetic work, so customers who order a copy of its Buddy will have to choose between the naturally aspirated four-cylinder and the hybrid system (both being less powerful than those sold. in North America).
You like?
www.guideautoweb.com