The racing driver and specialist in drifting Ken Block no longer needs an introduction. Famous for its spectacular stunts, especially in the video series Gymkhana, the ambassador of the Ford brand also has extraordinary cars.
Last Thursday, at a Barrett-Jackson auction, his famous 2016 Ford Focus RS RX sold for the impressive sum of US $ 200,000, the equivalent of Canadian $ 264,000. That's over five times the price of a regular Focus RS at the time!
The car in question, star of the clip Gymkhana Nine Raw Industrial Playground which has been viewed over 45 million times on YouTube, is an authentic rallycross machine taken to the extreme. It packs a 2.0-liter four-cylinder engine from Ford Performance and M-Sport, with a monstrous Garrett turbocharger that cranks up power to 600 horsepower, nothing less.
This explosive cavalry is controlled by a five-speed sequential gearbox and Sadev differentials. It required several reinforcements of the chassis and new shock absorbers from Rieger. Let's not forget the FIA ​​homologated roll cage, Recaro racing seats and the bespoke sports steering wheel that are in the cockpit.
We do not know what the buyer intends to do with this little bomb, but remember that it is not legal on the road.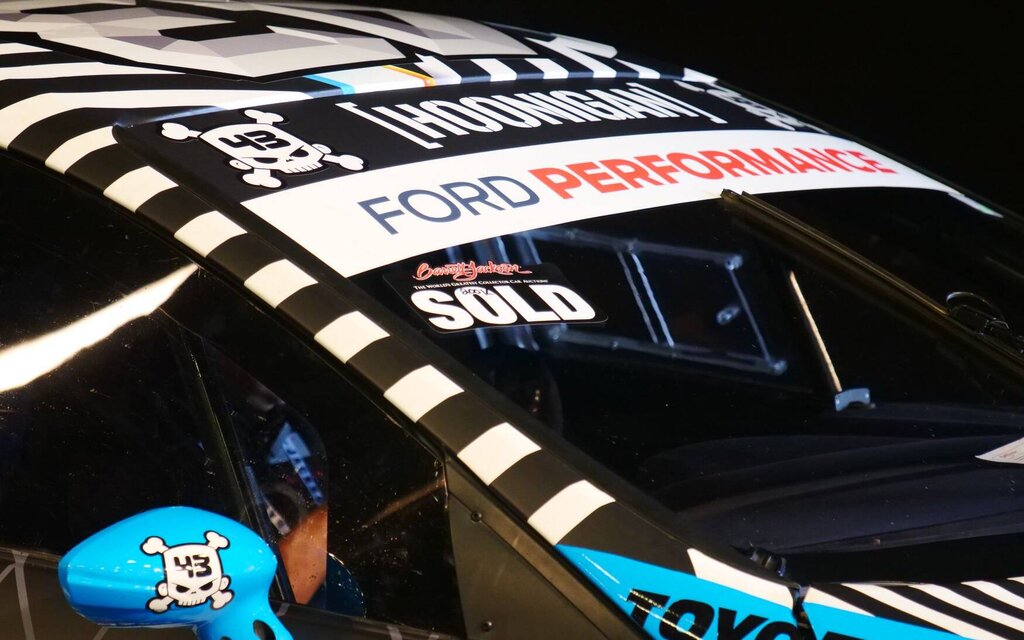 All the money raised by the sale of Ken Block's 2016 Ford Focus RS RX will go to the organization Team Rubicon, which helps people affected by natural disasters, in addition to playing a humanitarian role as is the case currently with the COVID-19 pandemic.
www.guideautoweb.com