The Kia Stinger is a curiosity within the Kia range. It is the only model with a sporting tendency, and the only car with the mandate to face the Germans on their own ground.
To do this, the Korean manufacturer has not done things by halves. Inspired design whose beauty seems to be unanimous, rigorous development carried out on the Nürburgring, in the German garden, performances at the height and complete equipment considering the price paid. What more? Branding, arguably the hardest thing to achieve.
And this is reflected in sales, which remain very weak. Indeed, Kia sold 346 Stinger last year in Quebec, and 349 in 2018. Sales are therefore stable, but at the same time, Audi, BMW and Mercedes-Benz can count on figures three to four times higher. every year.
Dynamic and efficient
If its image deficit is real, the Stinger does not have much to envy its competitors in terms of dynamic behavior. Let's start with the engine, a twin-turbo 3.3-liter V6 delivering 365 horsepower and 376 lb-ft of torque. Associated with an 8-speed automatic gearbox, the car is capable of going from 0 to 100 km / h in 4.9 seconds according to Kia.
Behind the wheel, this gives energetic acceleration and very good pick-ups. Correctly calibrated, the gearbox effectively supports the V6, which can thus give the best of itself. And if you feel like shifting gears manually, the paddles behind the steering wheel provide quick and precise gear changes.
According to Natural Resources Canada, fuel consumption averages 11.8 L / 100 km. For our part, we noted 11.7 L / 100 km, while the on-board computer indicated 11.4 L / 100 km. A figure within the category average. On the highway, the Stinger can drop below 10 L / 100 km, but can exceed 14 L / 100 km in the city, where it is more fuel-intensive.
Regarding handling, this relentless development on German soil has clearly borne fruit. Well balanced, the Stinger provides a lot of pleasure to its driver. While the steering doesn't quite have the edge of an Audi or a BMW, it does come very close to it. Powerful, sufficiently efficient and easy to dose, the braking satisfied us.
Equipped with standard all-wheel drive in Canada, the car still remains propulsion-type, especially when we engage Sport mode. Served by a well-tuned suspension, the Stinger is not afraid of big, fast curves or more sinuous turns.
It cracks a bit …
So what's wrong with the Stinger? Objectively, not much. Efficient, pleasant to drive, it also offers a comfortable and well-finished interior. The ergonomics have also been taken care of and the controls are logical and easy to reach. Not to mention Kia's multimedia system, which is still among the easiest to use.
The car's main fault is a cracking sound from the tailgate at the rear right. A rather early problem because our test model, a Stinger GT Limitée 20th Anniversary, had only 15,000 km on the odometer. This is not the first time that the car has been singled out for this. I have personally driven three different Stinger since its release, and two models suffered from this problem. We hear it especially when driving on a poorly paved road or when leaving a multi-level parking lot, for example.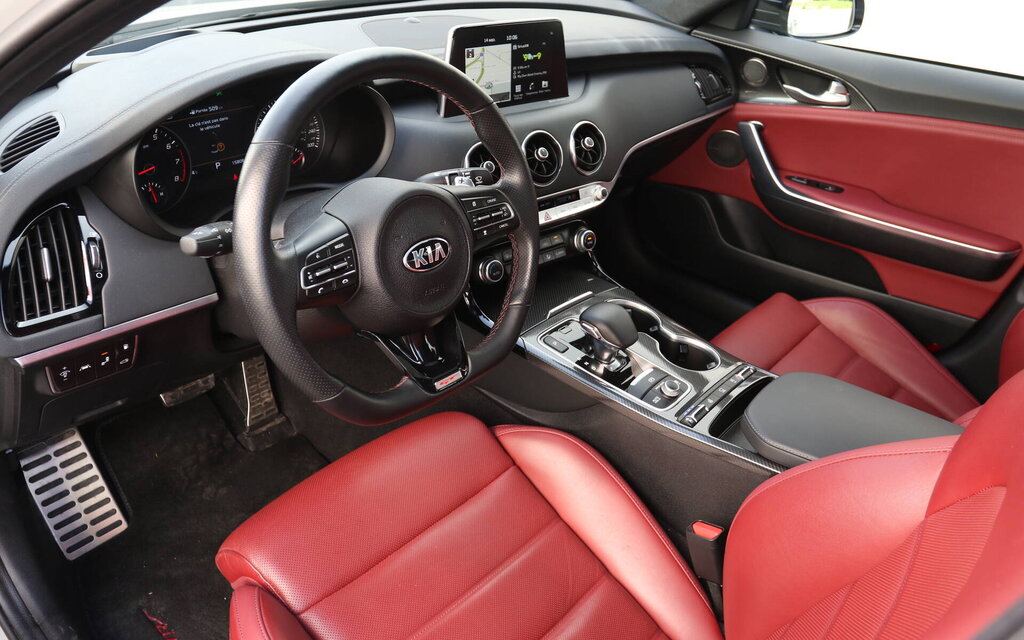 Not expensive for what it offers
The Stinger makes up for it with its price: starting at $ 46,905, it is already very well equipped and has equipment that is generally optional in German cars.
The GT Limited version adds, among other things, directional headlights, automatic windshield wipers, nappa leather upholstery, ventilated front seats with more settings (cushion length and lateral support), heated seats in the rear, a central 8-inch screen instead of 7, a more advanced audio system with 15 speakers, a compass, adaptive cruise control, head-up display, a pre-collision system and lane-keeping assistance. Sold for $ 52,405, we can say that it is a bargain considering the equipment provided!
Ultimately, the main problem with the Stinger is that Germanic vehicle owners typically never push the door of a Kia dealership.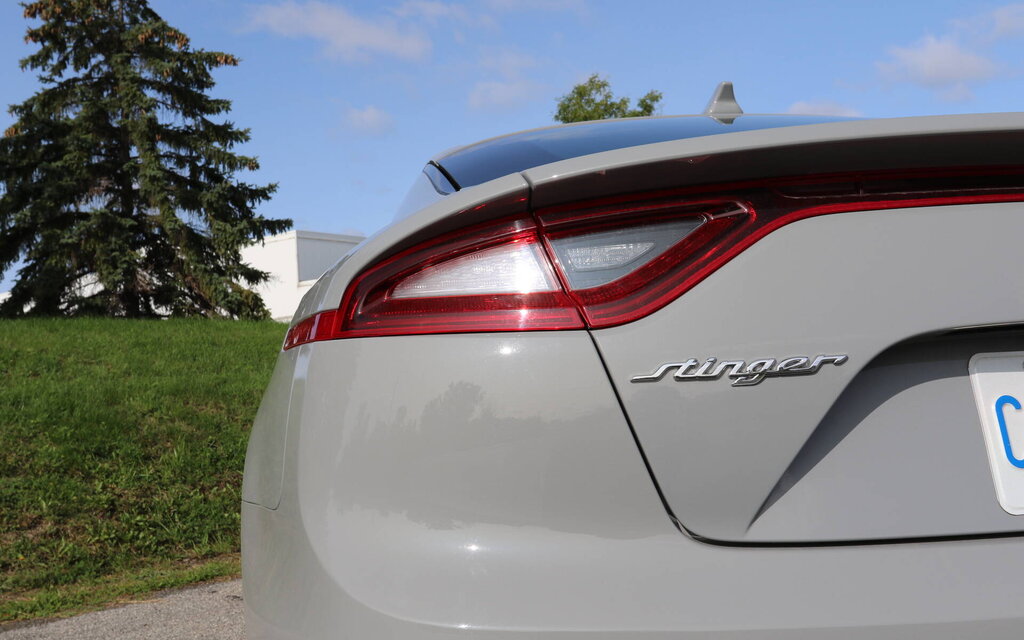 However, when I personally handed the wheel of a Stinger to a BMW owner, the latter was positively amazed by the car, finding it efficient and fun to drive. Did he buy a Stinger when he changed cars? No, he went back to BMW to buy an SUV with an optional M package. Further proof, if one was needed, that the best dynamic qualities are not everything, and that the road is long to succeed in breaking the glass ceiling that separates "normal" and high-end cars.
www.guideautoweb.com